Colour Analysis & Style Consultation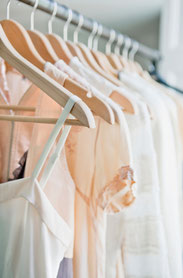 £140 (2 hours)
This is a great introduction to personal styling and a fabulous gift - either to yourself or friends and family!
This session includes:
Colour analysis to define which colours compliment your skin tone
Body shape analysis to show you which styles work for your particular body shape and clothing guidelines to enhance your best features
Trend overview for the current season and how to translate these trends for your body shape and lifestyle
Brief critique of your clothing by reviewing selected items you have brought with you or your wardrobe if the session is at your home
You will take away your personal clothing guidelines, trend overview and 'must have' shopping list
This consultation typically takes place at my home in Leicestershire, within easy reach of Nottingham, Leicester and Birmingham, but an alternative location may be arranged for an extra fee. Alternatively you may combine this session with a wardrobe makeover and the fee will be waived.
I offer daytime and evening consultations on weekdays, and for a session at the weekend I charge a £30 premium.
To book a personal styling service or for more information, please call 07904 958195 or send me an email.