Caroline Macleod-Smith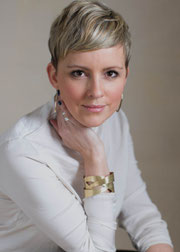 My love of fashion started at a very young age! After studying fashion at Leeds University, I then worked as a fashion buyer for 10 years for two major high street retailers. I absolutely loved my job! I loved the buzz of translating emerging trends into commercial product that then sold out in store and seeing someone looking fabulous in clothes I had developed and brought to the high street. I was lucky enough to travel the world with my job and took inspiration from cities and cultures through Europe, Asia and the U.S.
After 10 amazing years in fashion buying and helping to dress the nation, I then decided I wanted to use my skills and experience on a more personal level and trained as a personal stylist. One of the main reasons for the change in career direction is that after having my two boys, I realised that being a mum with such a hectic life, looking your best just doesn't take priority anymore. I also had to re-assess my own wardrobe and personal style as my body shape and lifestyle had changed.
I used to have a great job but I now have a dream job! There is nothing more rewarding than working one-to-one and helping people discover themselves again. Not only are clients left looking fabulous but they also exude confidence and high self-esteem. The personal shopping and styling services I offer can honestly change your life and I promise you will never look back!
I have also worked with shopping channel QVC since 2014, presenting a huge variety of fashion brands on live TV such as White Stuff, Clarks, Radley and Kenneth Cole. I love the pace and energy that live TV brings and the opportunity to represent so many fabulous worldwide brands.