Men's Personal Styling Services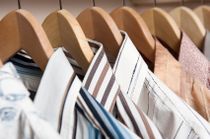 Is your wardrobe looking tired?

Do you struggle to strike the right balance with the 'smart/casual' look? 
Have you found it difficult to evolve your wardrobe and personal style with age? 
Do you find shopping a chore and therefore stick to the same brands and styles for ease? 
Let me help you bring your work and weekend wardrobe up to date, introduce you to new brands and show you the colours and styles which suit you and flatter your body shape. I will equip with all the knowledge you need to make you a more efficient and effective shopper, ensuring future shopping trips are much more pleasurable and successful. Please see below for the men's personal styling services that I offer.
By defining your best colours you will be able to use colour to enhance your features and learn how to incorporate it in your everyday wardrobe.
Colour Analysis & Style Consultation
A fantastic introduction to personal styling with colour analysis and body shape analysis – learn how to enhance your best features.
Bring your wardrobe back to life, find outfits you didn't know you had and identify the missing key pieces – I'll even advise where to find them!
Let me take the stress out of shopping and guide you to the right brands and styles for you. I'll even pre-select outfits so you don't have to traipse around the High Street!
A wardrobe makeover and personal shopping session without having to leave home! The perfect solution whilst restrictions on shopping are in place!
A stylish wardrobe, fabulous new look and all the know how to look your best on any occasion and on any budget!
To book a personal styling service or for more information, please call 07904 958195 or send me an email.